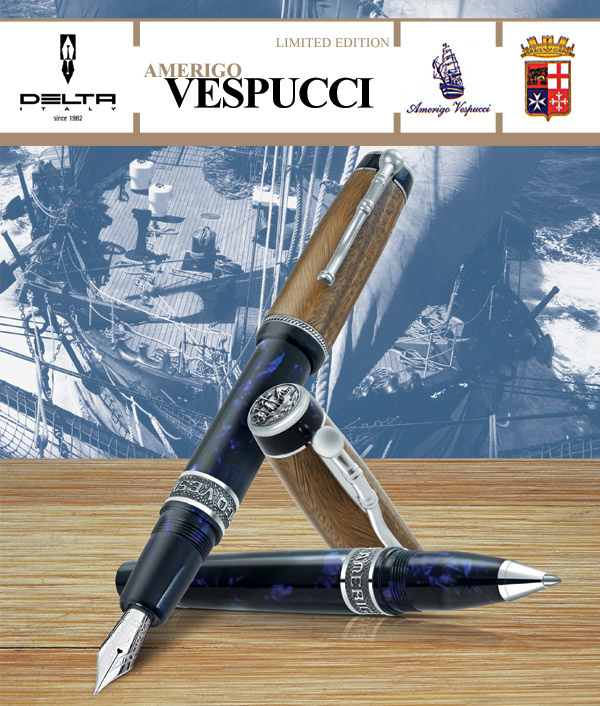 Vespucci was born in 1454 to a prominent family in Florence, Italy. As a young man he read widely and collected books and maps. He began working for local bankers and was sent to Spain in 1492 to look after his employer's business interests.
While in Spain, Amerigo Vespucci began working on ships and ultimately went on his first expedition as a navigator in 1499. This expedition reached the mouth of the Amazon River and explored the coast of South America. Vespucci was able to calculate how far west he had traveled by observing the conjunction of Mars and the Moon.
On his second voyage in 1501, Amerigo Vespucci sailed under the Portuguese flag. After leaving Lisbon, it took Vespucci 64 days to cross the Atlantic Ocean due to light winds. His ships followed the South American coast to within 400 miles of the southern tip, Tierra del Fuego.
While on this voyage, Vespucci wrote two letters to a friend in Europe. He described his travels and was the first to identify the New World of North and South America as separate from Asia. (Until he died, Columbus thought he had reached Asia.)
The collection Classic in the form, very exclusive in the characterization, "Amerigo Vespucci" is offered as a limited edition of only 931 pieces in each version.
Also available a very exclusive version limited to only 4 unique pieces celebrating each one of the ships helms (steering wheel). This ship is the only one in the world with 4 helms. This exclusive version, celebration, offers particulars in 18 kt solid gold. Made from authentic wood from the famous school ship and special hand turned resins in pearled Ocean blue (versions 1KS and R/2S) and night black (versions 1K and R/2). Both the RS and R rollers are easily convertible into ball pens.
Cap Made from the ship's wood worked by hand using old crafting techniques and finished by hand using bee and carnauba waxes for the final polishing. The trimmings are in solid sterling silver with an aged finish. The clip is in solid sterling silver in all versions excluding that of the celebration, which is in 18kt solid gold.
Body In special resin turned by hand from solid bar, in either pearled blue or black, depending on version. Offers also a band in solid sterling silver engraved with words "Amerigo Vespucci" and a small ring also in silver resembling the top of ship. Both rings are in 18 kt solid gold in the celebration version. the Filling system The celebration and1ks versions offer the famous and nostalgic push button filling system The 1k version offer a double system, either threaded converter or cartridge


DA82145 - Delta Amerigo Vespucci Limited Edition Ballpoint Pen Black - retail $650.00






DA82140 - Delta Amerigo Vespucci Limited Edition Rollerball Pen Black - retail $675.00






DA82142 - Delta Amerigo Vespucci Limited Edition Fountain Pen with 18kt Gold Nib Black - $995.00








Price subject to change without prior notice. For specialty nibs (other than F, M, B) there is a $26 premium charge.