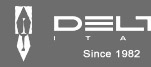 | | |
| --- | --- |
| | |
Fusion One
The Fusion One collection of writing instruments combines the best of Delta's engineering capabilities with traditional Italian craftsmanship. Fountain pens and capped rollerballs are turned from a special resin, worked by hand from solid bars and polished to a mirror like surface in three bold colors; black, red, and white. The distinctive clip is forged from a special metal alloy designed for strength and flexibility, then coated with platinum.

Fusion One is fitted with Delta's new and innovative 18kt gold Fusion nib- A revolutionary nib whose performance and beauty belie its moderate cost. Free flowing and smooth, the 18K Fusion nib is available in grades: EF, F, M, B, STUB.
The fountain pen accepts standard cartridge and a converter while the smooth writing roller fills with standard refills.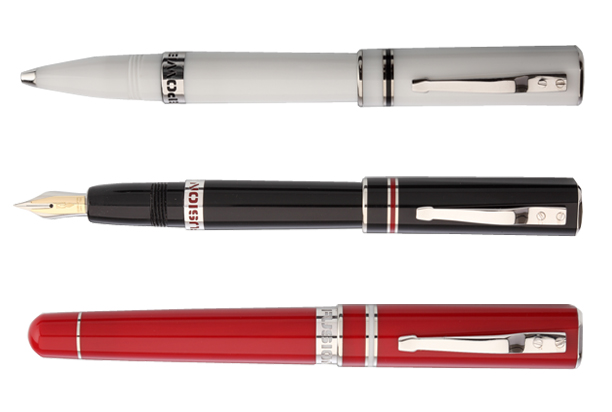 ITEM NUMBER

DESCRIPTION

SUGGESTED
RETAIL

DF87200
Fusion One, Rollerball, Black
$275.00
DF87201
Fusion One, Rollerball, Red
$275.00
DF87202
Fusion One, Rollerball, White
$275.00
DF87203
Fusion One, Fountain Pen, Black
$450.00
DF87204
Fusion One, Fountain Pen, Red
$450.00
DF87205
Fusion One, Fountain Pen, White
$450.00
Price subject to change without prior notice. For specialy nibs (other than F, M, B) there is a premium charge.