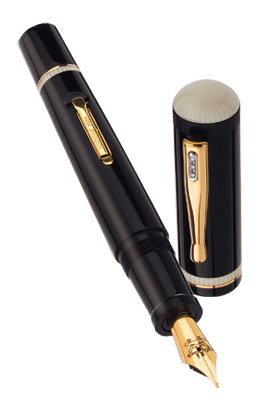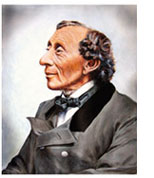 Hans Christian Andersen wrote 156 fairy tales, which have been translated into 120 languages.
Reflecting on his work always seems to bring a smile… The Princess and the Pea, The Ugly Duckling, The Little Mermaid, Thumbelina, The Snow Queen, The Emperor's New Clothes, and The Red Shoe are examples of his incredible creativity.
Born on April 2, 1805 in Odense, Denmark to a poor cobbler, attending school seemed unlikely. However, King Friedrich VI discovered his talent in 1822. Not only was a college education achieved, but also several of his works were published in many languages by graduation.
In only a few years he managed to become a literary giant and the most beloved writer that the Danish Nation has ever known. Kings of several nations bestowed him with their country's highest literary honors. He also became known as a prolific artist in paper cutting, producing portraits and fairy tale scenes of which about 800 survive to this day.
On August 4, 1875 the internationally praised author died, leaving a remarkable body of work to live on and be enjoyed by many generations to come. Delta celeberates his influential life and legendary work with a singularly unique writing instrument...
The Hans Christian Andersen Limited Edition

Hans Christian Andersen Limited Edition Fountain Pen
ITEM#: DH84161
CLIP: Gold plated with 3 diamonds.
NIB: 18kt solid gold engraved with famous self-portrait of the Maestro cutting paper. (Nibs are available in Fine, Medium, and Broad. Other nibs can be special ordered. Allow 3 to 4 weeks for delivery of special orders)
CAP & BODY: Hand made, hand turned, aged black celluloid TRIM: Natural white casein with vermeil details. PACKAGING: Luxury presentation box.