Largo Pen and Pencil Set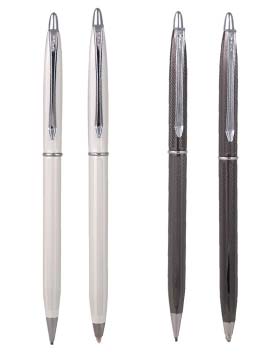 Buy Now!
Buy Now!
---
Click Here To Purchase Refill For This Pen

10200 - Assorted Colors. Shown here: Silver set and Gunmetal set

Description:
The Largo Ballpoint Pen and Pencil Set is a slim design that conveniently fits in planners, organizers, checkbooks, breifcases, purses or pockets. It is sold as a set and is made of brass construction for outstanding quality. Both pen and pencil are refillable. The pencil has a built in eraser under the cap and uses 0.9mm lead that does not easily break.